Welcome!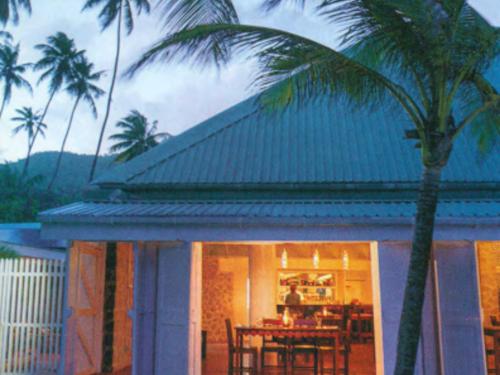 To relax is to escape--not just from something, but to something. Sugar Reef Bequia offers an escape from everyday cares to a richly sensual, authentically Caribbean island experience.
The natural beauty--and lots of it--overwhelms the senses. (Check our "Photos" page to see for yourself.) Our 65-acre coconut plantation straddles a breathtaking bay with a quarter-mile-long beach and views of the Grenadines. Next door, there are 600+ acres of government-owned tropical Caribbean forest to explore. Then there's the rest of Bequia and St. Vincent & the Grenadines, where you'll find unspoiled reefs, islets, beaches, waterfalls, and tropical birds and flowers galore. There is even an active volcano to fathom!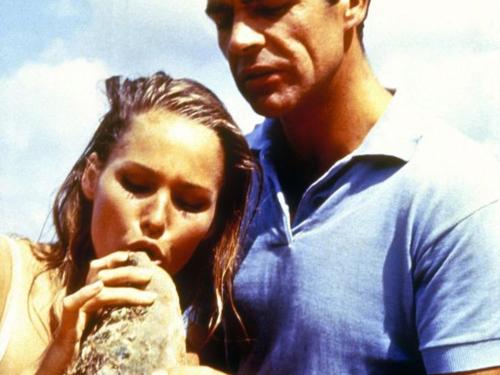 And the uniquely Caribbean character of the place--of Sugar Reef, of Bequia, and of St. Vincent & the Grenadines--is exotic, a feat in this day and age. Sugar Reef Bequia maintains the Caribbean tradition of living in sumptuous luxury open to the views and breezes--as well as lizards and the occasional bat. (Take our "Go or No Test" to see whether the Bequia lifestyle is for you.) While the estate's 18th century well and period British Caribbean antiques recall the early European colonists, the Beach House's design inspiration is the '50s and '60s, when European jet-setters (including James Bond creator Ian Fleming) rediscovered the Caribbean.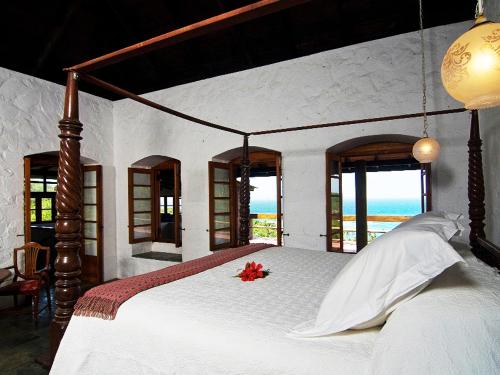 For some guests, just immersing themselves in the view of the Grenadines and the estate's rustic splendor is sufficient. Sugar Reef Bequia boasts a beach cafe, several lounging areas, and eight distinctive guest quarters divided between two original buildings. The Beach House contains the great hall, with the Sugar Reef Cafe and a lounge area, and guest wing with three rooms that share a private, beachfront garden.
French House, located up a private drive from the beach and commanding panoramic views of Crescent Bay and the Grenadines, has a saline plunge pool, wraparound veranda, an honor bar, and the great room with books and games, all for the exclusive use of French House guests. All accommodations contain an eclectic mix of antique, vintage and contemporary Caribbean furniture. Their net-draped four-poster beds have sumptuous all cotton percale linens. For more details, see "Rooms".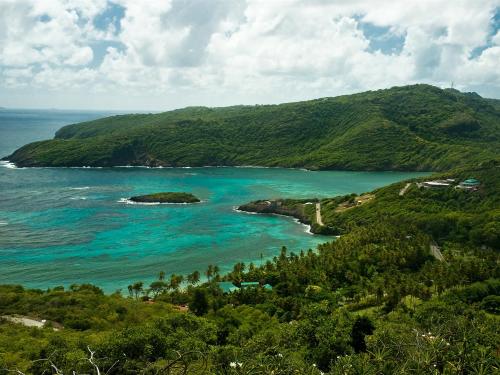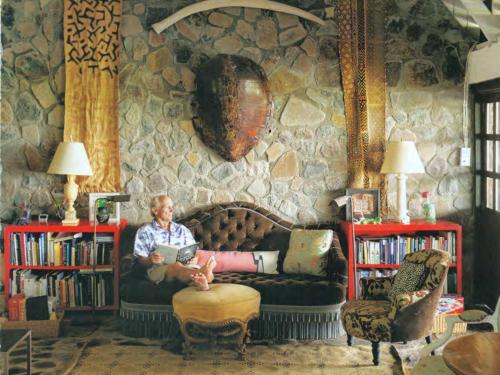 We look forward to welcoming to Sugar Reef a select group of guests who will enjoy living richly local, as we do.
Heather Evans and Emmett Pace
Owner-Managers
PS: If you've never been here before, see our "Travel" page for important flight information. Answers to other common questions are in our FAQ.
Design team: Jonathan Berger, interior design; Amy Bothwell, graphic design; Ben Forgey, driftwood artist; Wilfred Dederer, photography. (Portrait of Emmett by Zach Stovall for Islands magazine.)