Our French House is open all year round.
Take the dreamy few-minute drive from the Beach House up to the hillside. French House
is a massive historic home recently turned into Sugar Reef Bequia, a unique boutique hotel. Designed with antique mahogany furniture and immense private veranda, you'll get the feeling that you're living the languid Caribbean lifestyle of an 18th-century plantation owner.
A Great Room with games and books to keep you busy

A deep wrap-around veranda with a dining table, hammock, and circular sitting area

A refreshing backyard plunge pool with lounge chairs

A self-serve Honor Bar, complete with wine, beer, spirits, soft drinks and snacks

A fully equipped shared kitchen where guests are welcome to cook their own meals

Five separate en-suite guest rooms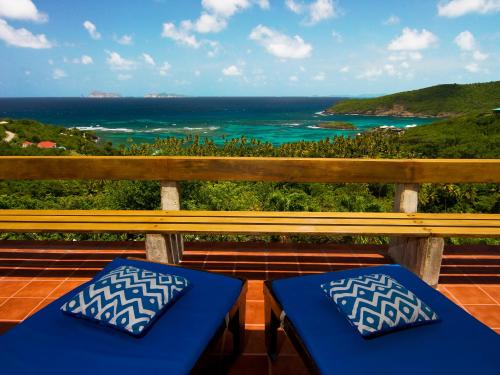 The French House boasts commanding panoramic views of Crescent Beach, Industry Bay and the nearby Grenadines. The spacious luxury of this home built alongside nature's beauty allows you to drink in the quiet sunrises, cooling ocean winds, and blazing sunsets – characteristic of the most tropical Caribbean getaway.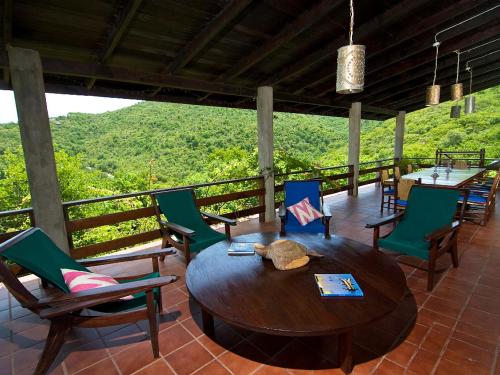 Breakfast is served all year round in French House and when the Beach House and Sugar Reef Café is closed in the summer, lunch and dinner can be served on request with a view on the wrap-around veranda.

The veranda is also one of the best places to see the colorful sunrises and sunsets!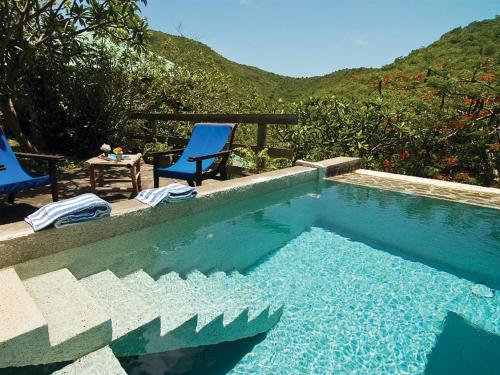 All five of the guest rooms are adorned with an eclectic selection of antique, vintage, and contemporary Caribbean-style furniture. Each room has mahogany four-poster beds, draped with nets and the sumptuous all-cotton percale linens will have you sleeping so comfortably.
The French House also has a refreshing plunge pool that can cool you off on even the hottest days in Bequia.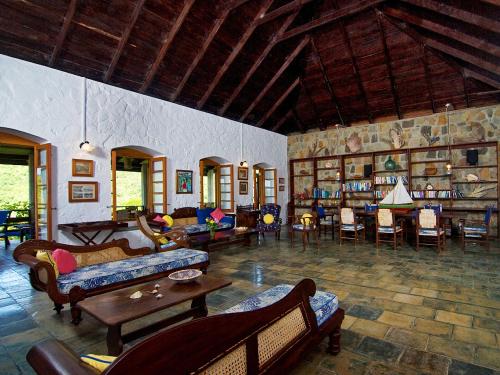 One of the major draws of coming to Bequia over other islands in the Caribbean is that it's very calm. The French House is a beautiful example of the kind of serene lifestyle that people used to lead in the Caribbean before there was any tourism. Our French House is built for calmness. We have puzzles, games, and books for you to entertain yourself with. That, and we have an Honor Bar on-site so you can pour your own drinks as you put the puzzles together.